MonteCedro is growing! ECS recently celebrated the groundbreaking of the Phase II development, providing opportunities for new senior living at the sought-after Altadena community. Consisting of four three-story Modern California Mission-style villas, the project will create 40 additional spacious, independent living apartments. All the homes will be corner suites to maximize square footage, privacy, and natural light.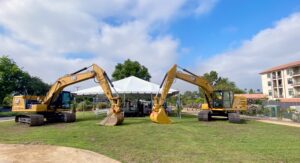 "We've created a range of floor plans, features and ways for residents to upgrade and personalize their residence," says Sharon Pewtress, Vice President of Strategic Growth and Development. "The apartments look and feel like high-end condos, while being equipped to serve retirement living and all that it entails." Prospective residents can choose from 18 floor plans ranging from one-bedroom residences to 2,450-square-foot penthouses.
"As Executive Director of MonteCedro, I am especially excited," says David Weidert. "This expansion means new and current residents will have the best-of-the-best in terms of features, amenities, and design elements."
Positioned throughout the four villas will be a variety of amenities, including a multipurpose plaza terrace and greenspace with a stage, fireplace, conversation areas and barbecues. This space will allow for a wide range of activities from quiet meditation and yoga to theatrical performances, musical events, and semi-private parties. The additional amenities that accompany Phase II will be available to all MonteCedro residents. "The new space reflects our commitment to enhancing residents' active lifestyles and providing them with even more ways to socialize, exercise and enjoy all that Creative Living at MonteCedro has to offer," David says.
Other new features include a dog park for our four-legged residents, fire pits, walking trails, secured underground parking with personal storage spaces, and gardens for residents with green thumbs. A new restaurant with an outdoor patio will bring the number of restaurants at MonteCedro to four, each with its own unique menu and ambiance.
The apartments are designed to allow residents to age in place. Calling MonteCedro home means access to health and wellness services as needed, which residents can bring into their home as necessary through MonteCedro's Choice Custom Care options.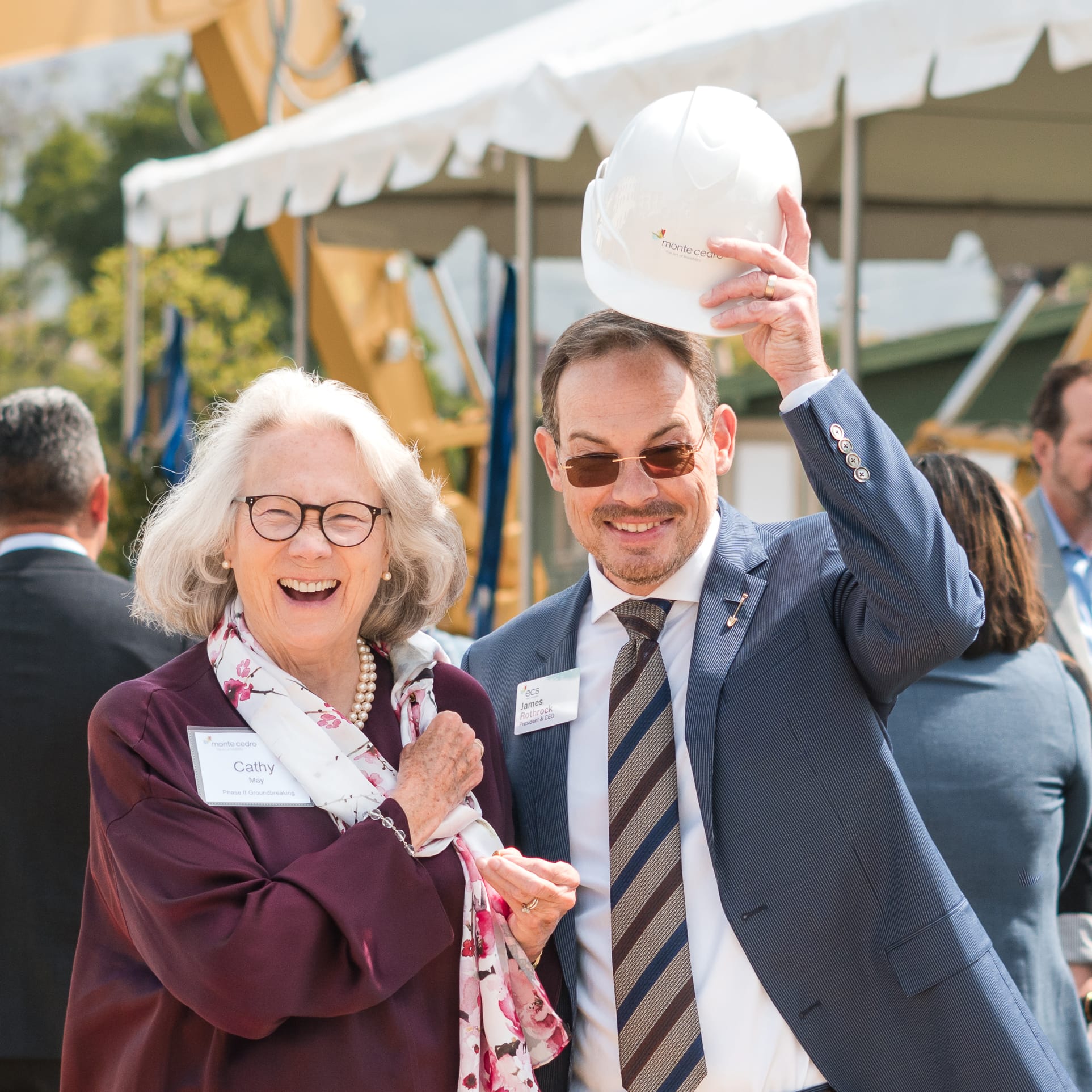 "ECS continues to reinvest in each of our communities to better the lives of all who call them home," says James Rothrock, President and CEO of ECS. "Completing Phase II will allow us to deliver the enriching lifestyle MonteCedro has to offer to more seniors across the San Gabriel Valley."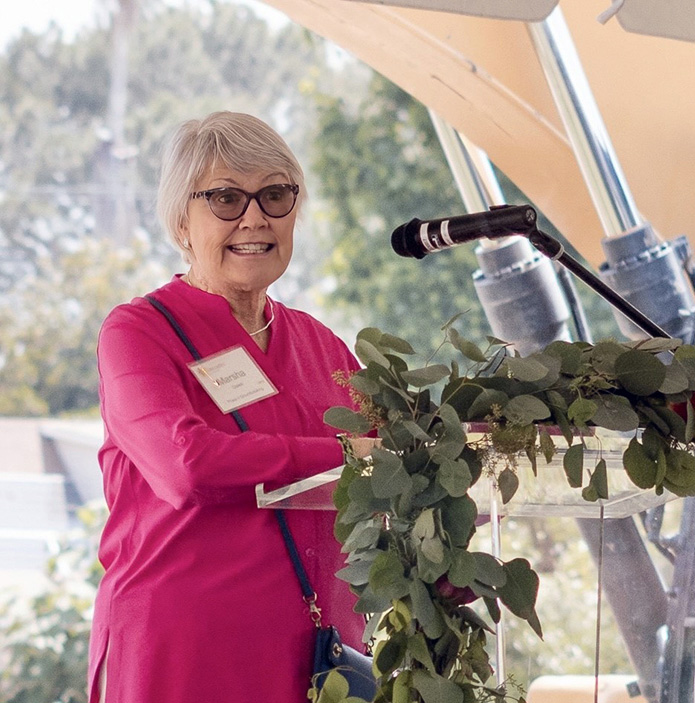 Marsha Dawe, a future Phase II resident says, "My husband, Patric, and I are pleased to be Phase II Charter Members. We have long known about ECS. After exploring many senior living options in California, Colorado and elsewhere this past year, we are thrilled to have selected MonteCedro Phase II. We have great confidence in MonteCedro as an exceptional and caring community, and its nonprofit designation reflects its values. We are impressed with both the staff and the financial leadership. It will be exciting to exchange our hard hats for straw hats!"
Phase II at MonteCedro is anticipated to be completed in Fall of 2025.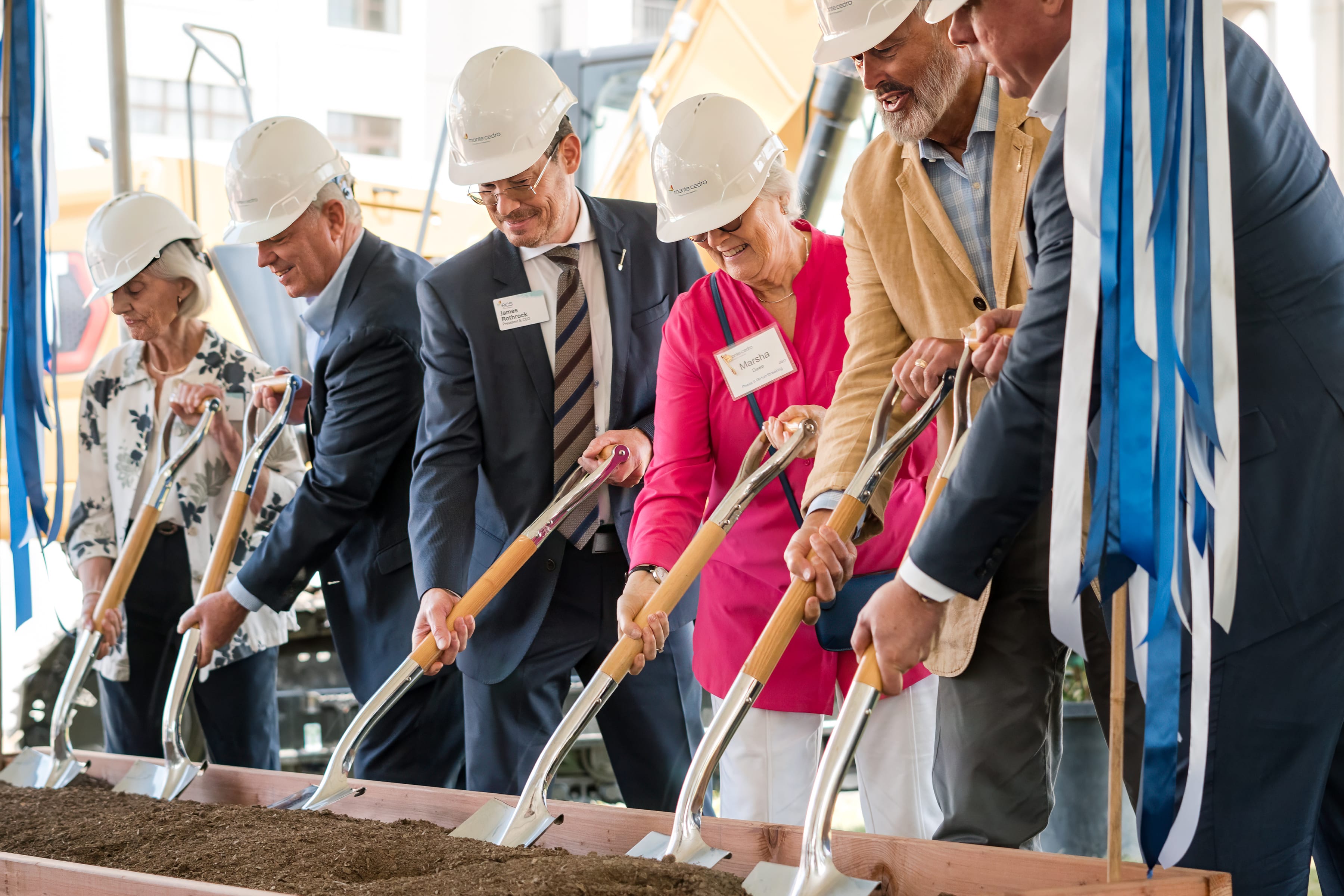 About us
Founded on four commitments – choice, creativity, confidence, and connection – ECS provides relaxed, maintenance-free, resort-style living in beautiful, continuing care, retirement community settings in Southern California.
Celebrating 100 years of exceptional services for seniors. Proudly nonprofit. Contact us today to learn more.