"Living at MonteCedro allows me to pursue my passions."
~ Katherine Brunkow, MonteCedro resident
The idea that art imitates life is as old as Aristotle, if not the ancient Egyptians. Artistic expression, whether on the page or on the canvas, is often influenced by one's environment. Having the space and place to express yourself, whatever your passion may be, is an important part of a life well lived.

For Katherine Brunkow, a therapist and painter, the right environment was a key factor when she and her husband Tom were considering an independent senior living community for the next step in their lives. "We had looked at other places but when we visited MonteCedro and saw its wonderful collection of original art on the walls, we knew we would be comfortable here," she says. 
Artistic expression has been an important part of Katherine's life. As a young adult, she wanted to see the world and how other cultures expressed themselves. "When I was a French major in university, my dream was to join the Peace Corps, but it turned out I had a medical condition that disqualified me." Fortunately for Katherine, life often rewards patience.
Along with the joys of a busy life married to a minister and having two children, she eventually had time for graduate education. She became a clinical social worker with a private practice in the Washington, DC area. After a colleague introduced her to Peace Corps Medical Services, she began counseling returning Peace Corps Volunteers.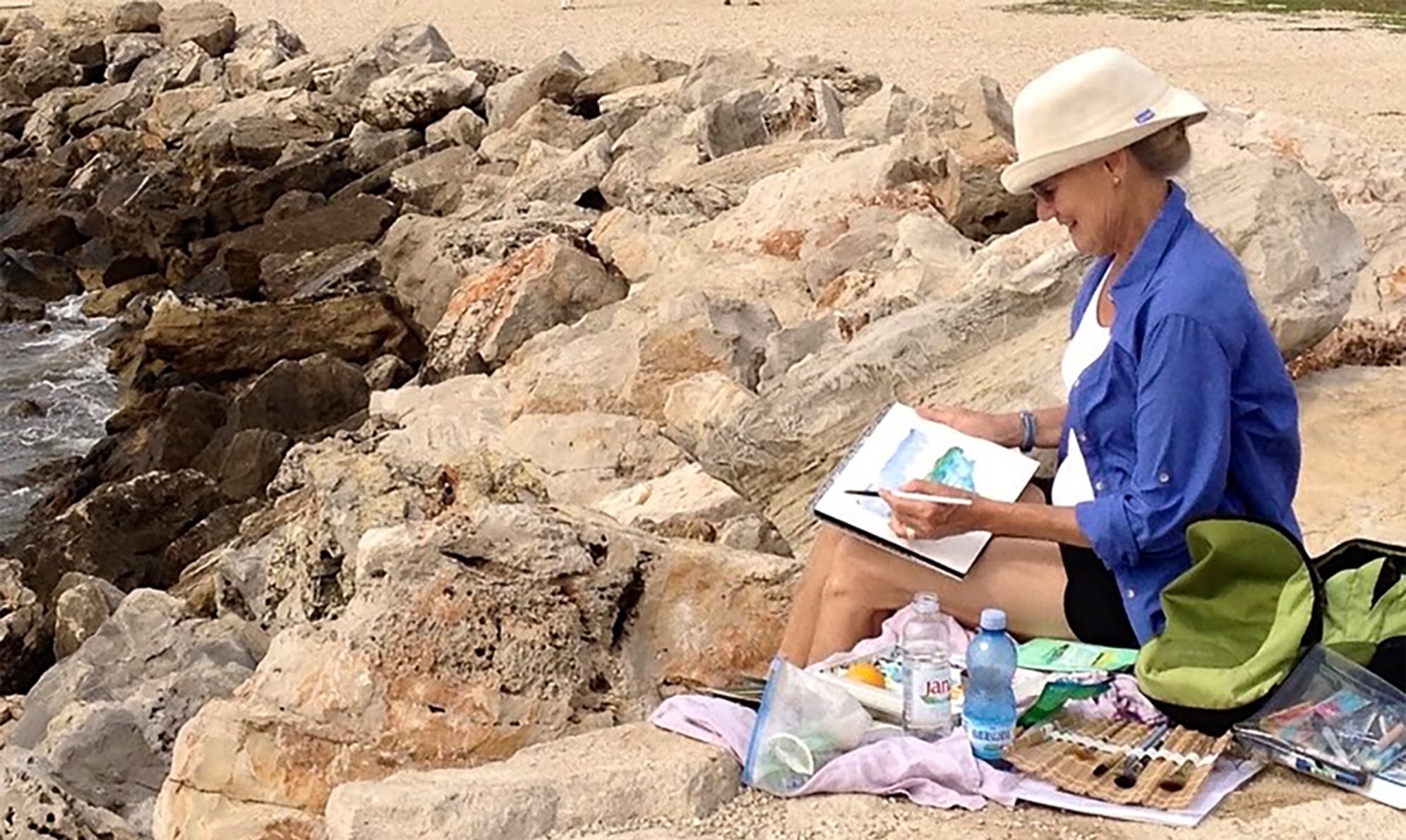 Soon Katherine was traveling overseas, doing mental health training for Peace Corps Staff and providing crisis intervention. Over the next 20 years, even while expanding her education and becoming a psychoanalyst, she continued her commitment to the Peace Corps. "I loved that job and was proud to work for an organization that makes such a positive contribution to the world."
Through her travels, there were always two constants in her bag – a sketchbook and watercolors. For Katherine, her art was her camera, and her portfolio documents both the countries she has visited and her evolution as an artist. Working in watercolor, oil, graphite, and collage, she has a keen appreciation for both color and composition.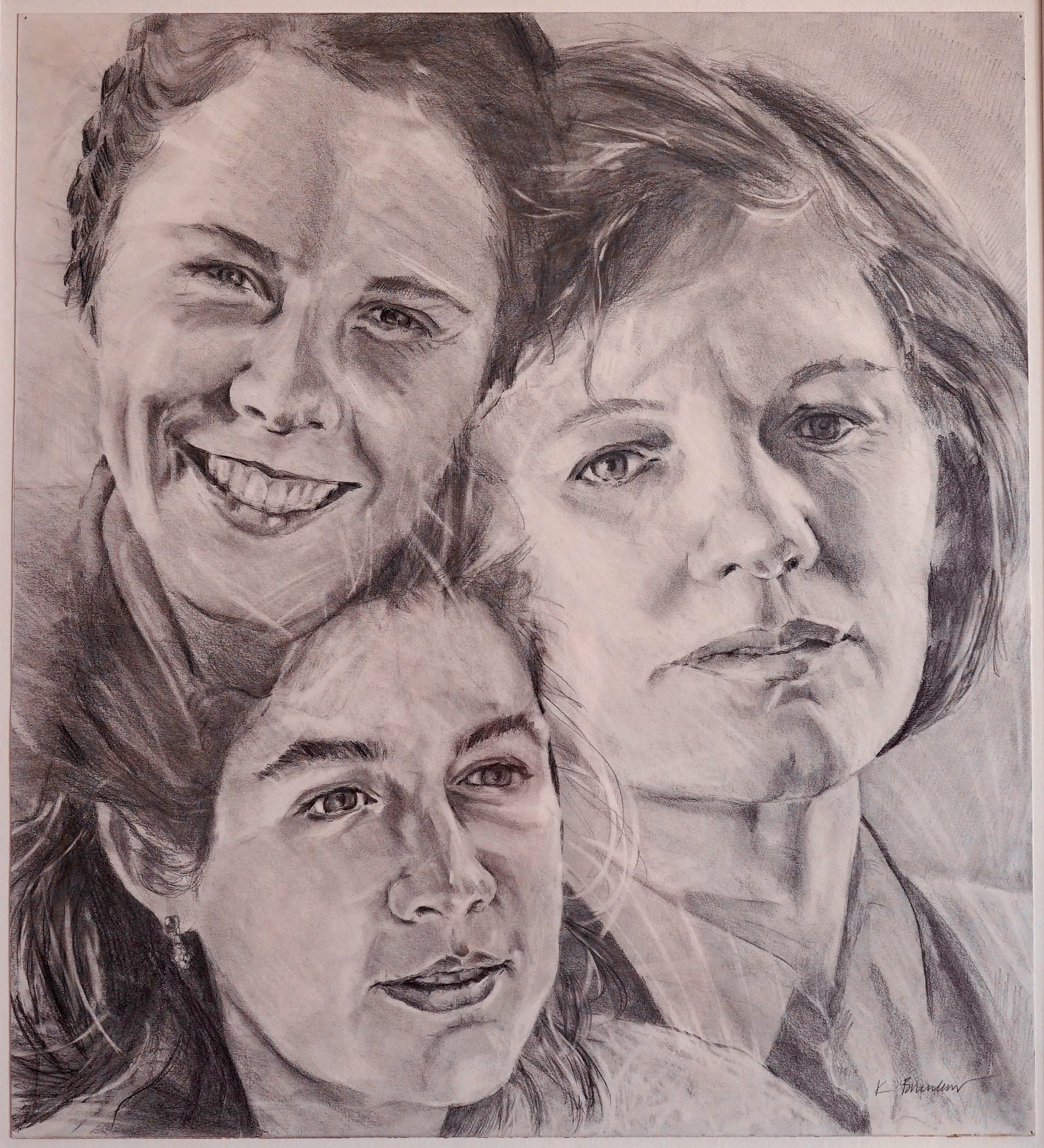 All ECS active senior living communities practice a proactive approach to health and wellness, and creativity is an important component. To this end, ECS has developed a curriculum of educational, cultural, and social programs and events called Creative Living. It is a philosophy that drives the distinct culture of the communities and provides residents with fresh opportunities for personal growth and self-discovery.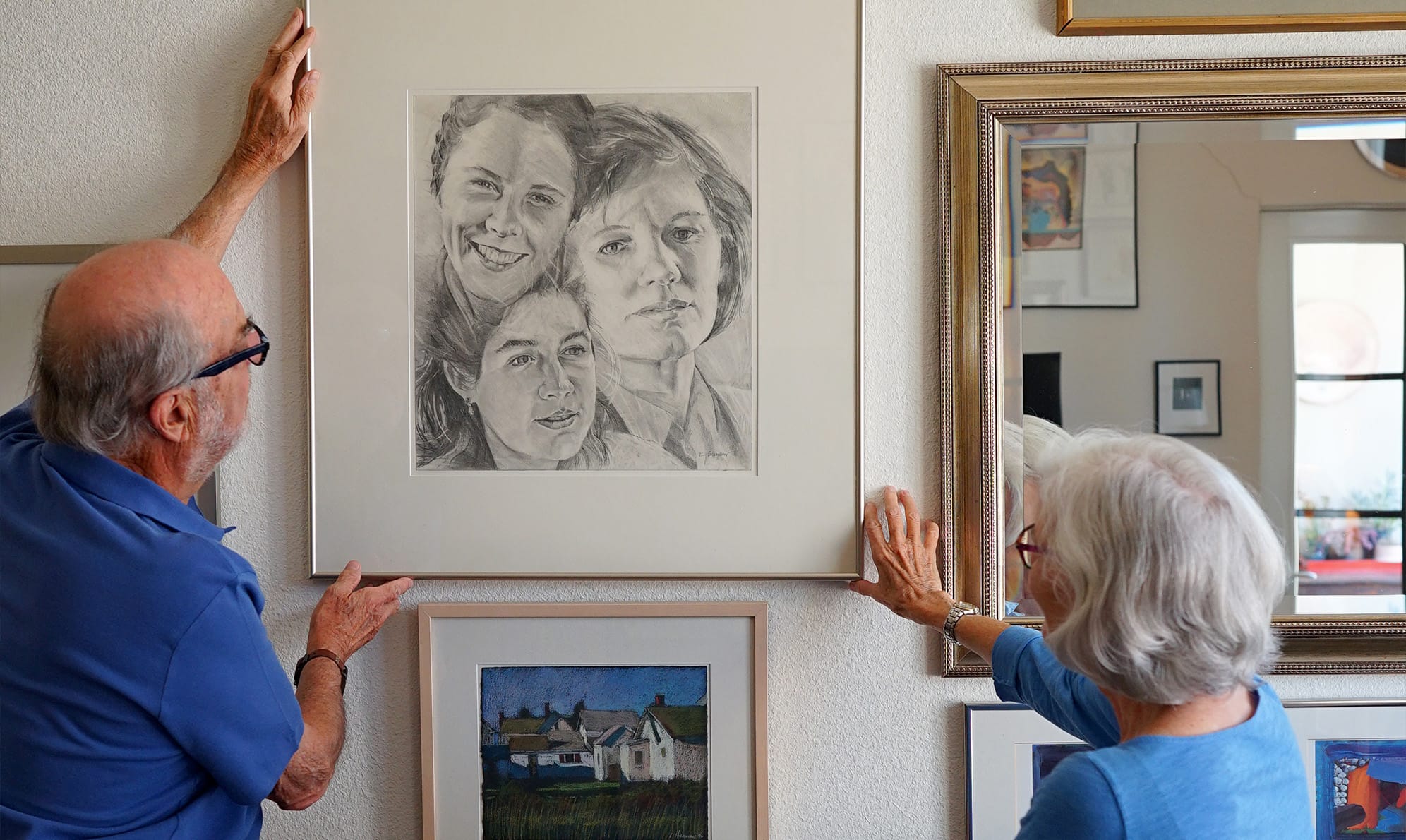 As Katherine mentioned, one aspect of MonteCedro that made a strong impression on her when she first visited is the incredible art on display throughout the community. Over the years, the community has curated a world-class collection for residents to enjoy. "It is inspiring," she says. So inspiring in fact that Katherine is now an active member of the resident Art Committee. 
One program Katherine initiated is 'Art Speaks.' It brings together residents of the community to discuss a piece of art in a non-judgmental environment. "We talk about what we see and often that leads to talking about how it makes us feel, how it speaks to us or doesn't speak to us," she says. "It helps people see art in a new light and with a new language. At its essence, art is as much about connection as it is about expression."
Living at MonteCedro has allowed Katherine to continue to stay creative, and she says she has discovered a new appreciation for water-soluble oil paint. "There is no need for toxic solvents, and it is less work for Tom to clean up," she laughs.
About us
Founded on four commitments – choice, creativity, confidence, and connection – ECS provides relaxed, maintenance-free, resort-style living in beautiful, continuing care, retirement community settings in Southern California.
Celebrating 100 years of exceptional services for seniors. Proudly non-profit. Contact us today to learn more.