Peggy Baker-Ryan and her husband Mike Ryan love to travel, and The Covington, one of the most sought-after active retirement communities in Orange County makes it easy for them.
Peggy married Mike Ryan, another resident of The Covington in February 2023, after both had lost their spouses. One of the interests Mike and Peggy share is a love of travel. The couple have been on four overseas trips, as well as a cruise to Alaska and have another planned for September. Mike has children in Boston and Colorado, and they have friends in Santa Barbara, so traveling locally, domestically or internationally is a large part of their lifestyle. "I tell people that we're playing the back 9 and we need to play all the holes," Peggy laughs.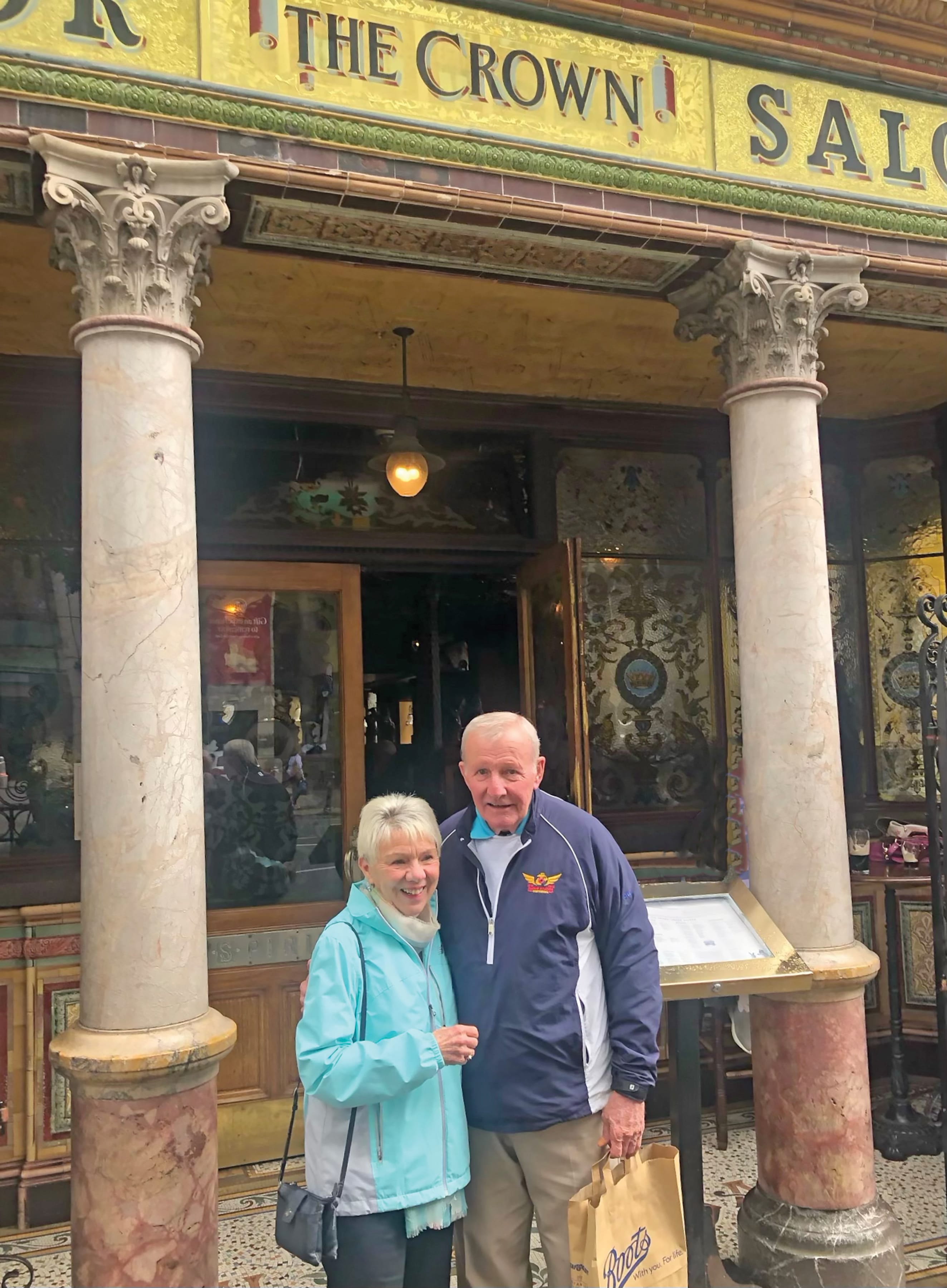 As they plan their next trip, Peggy cannot say enough about the peace and tranquility she feels living at The Covington. "A big factor in our travel is that there is no stress at home," she says. "There's no garden to worry about while we're away and there's someone taking care of your home. If there's anything we want done while we're gone, like having a room painted, they help with that too, so you come back to your home exactly how you want it," she says.
It's not just Peggy and her husband who love to travel at The Covington. "Others are traveling as well. One woman just went to Spain for a month with her son," she says.
"Another woman put up a note asking if someone wanted to join her on a cruise."
Peggy has seen, firsthand, how important it is to be able to take advantage of all that is offered at The Covington. "You don't need to travel around the world. There are day trips from the community, such as visiting Temecula Wine Country," she says. "And The Covington plans excursions to local playhouses and other cultural centers."
"Living here elevates your spirit. And when you are filled with spirit, you want to get up and go," Peggy says.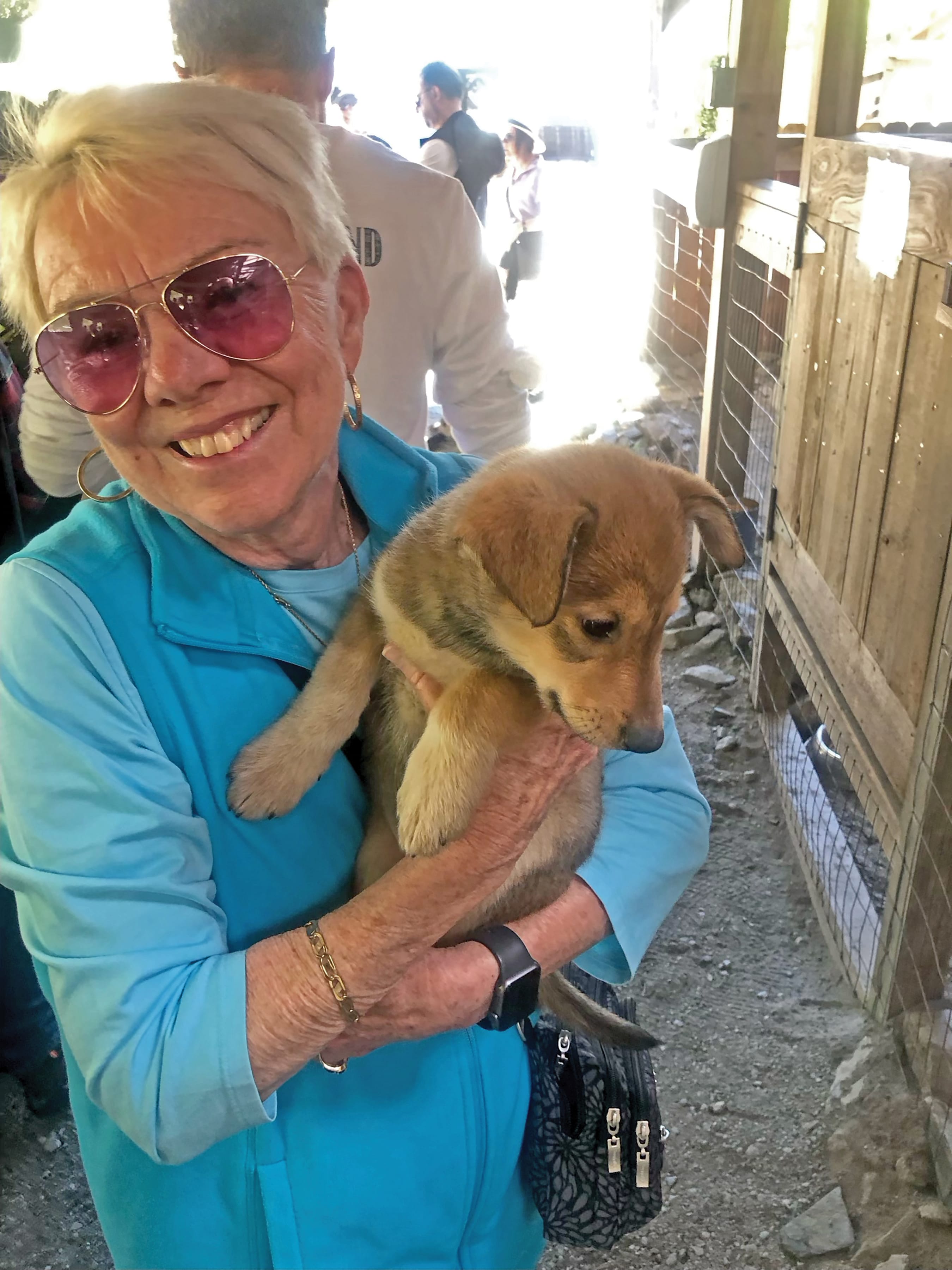 Another resident enjoying the peace of mind of living at The Covington and traveling is Rosemary Zettler. This past spring, Rosemary flew to Italy to attend the wedding of her granddaughter. She is no stranger to travel, as she and her husband saw a lot of the world through his career opening up various international markets to airfreight service. She had visited Italy before, but never Tuscany, where the wedding took place.
She stayed in Trequanda, a town about 45 miles southeast of Florence. "Tuscany in the spring is a green paradise," she says. Beyond the beautiful landscape, the town is home to a Michelin-rated restaurant. "I experienced a dinner that lasted two and a half hours," she laughs. She also attended a lecture on olive oil, learning about the distinct differences in flavor. Rosemary traveled with her family to Florence as well, visiting the Cathedral of Santa Maria del Fiore, an important landmark in the city.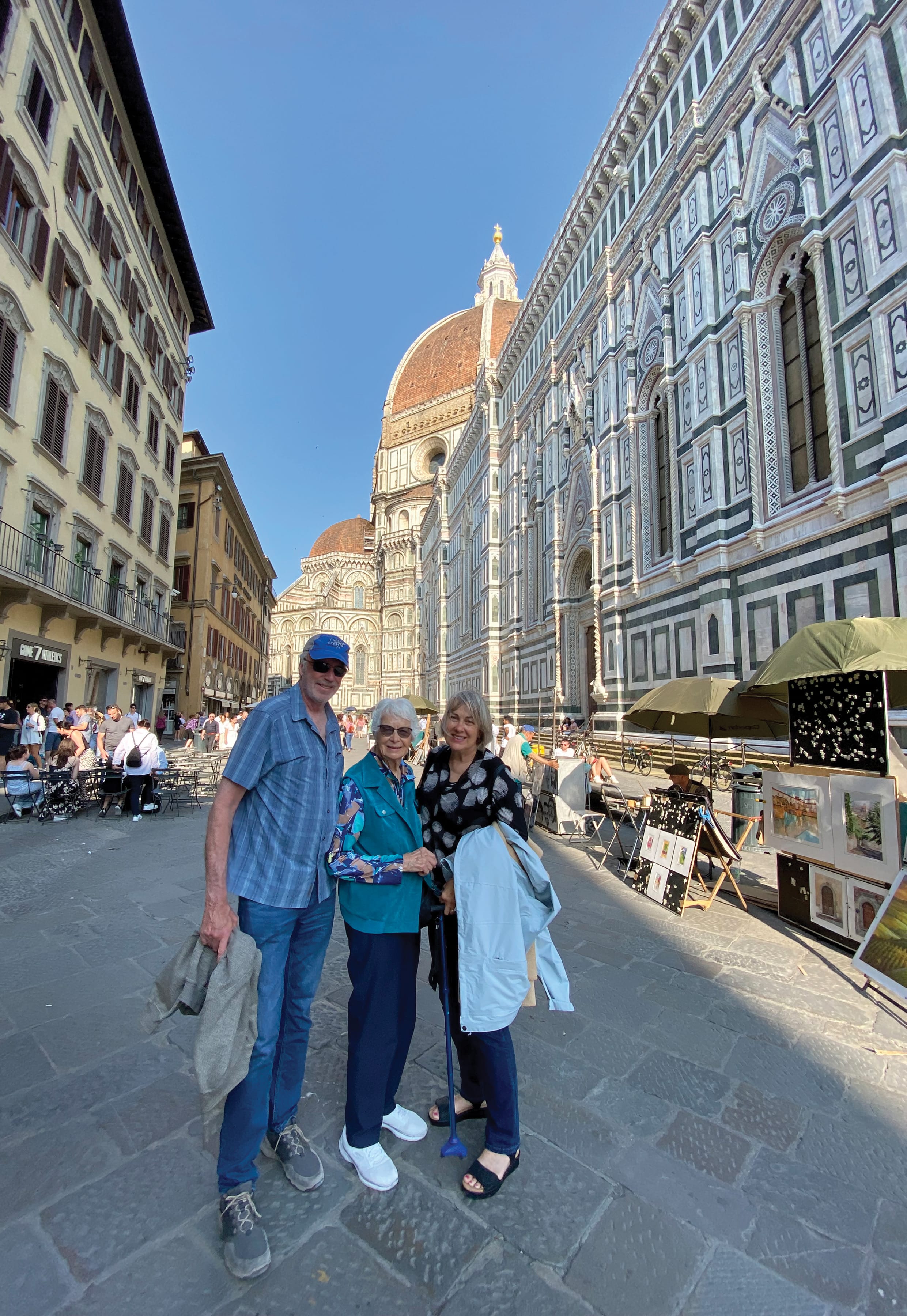 Her time in Italy was a deeply memorable experience. "When I walked in the door of my home at The Covington and everything was there, waiting for me, well, it was a wonderful moment."
There's so much to discover through travel, whether it's to a nearby town, a neighboring state or a country waiting to be explored. Calling The Covington home means you're free to travel as often as you'd like, knowing that when you walk through your front door, your well-maintained home and nearby friends are waiting for you.