"I get great satisfaction competing against people 20 or 30 years younger than me."

— Tom Brunkow, age 82
As an active senior living in Pasadena, MonteCedro resident Tom Brunkow has been playing tennis for nearly 70 years. It is a game he loves and continues to play regularly. He is grateful too, that he has been able to pass down his passion for tennis through the next generations of his family.
Tom came to the sport by accident. At age 13, he attended his local Little League baseball tryouts. After impressing the scouts with his athletic prowess, Tom's hopes were dashed when told he was too old by mere weeks. Fortunately, providence had a plan.
That same summer, Tom got a part-time job as a ball boy at the local tennis club. At that time, one of the club's pros was the legendary tennis coach Harry 'Cap' Leighton. "I was lucky to get such a great introduction to the game," Tom says. Thus began a lifelong tennis journey.
Over many decades, Tom has competed in numerous United States Tennis Association (USTA)-sanctioned events and has won the U.S. championship in doubles for his age group 11 times, on grass, clay and most recently indoors for the 75+ age bracket in 2016. He has also twice won the Father/Son title with his son Ben.
His greatest victory however may have come just this very summer when he and grandson Lorenzo, age 14, won the prestigious National Grandfather/Grandson tournament at Longwood Tennis and Cricket Club in Brookline, Massachusetts. "I'm a good tennis player," Tom says, "but Lorenzo was definitely the star of our team."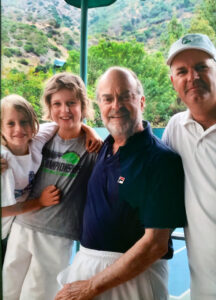 Tom is equally proud of Lorenzo's older brother Gianluca, who will be attending U.C. Santa Barbara on a tennis scholarship in September. Both grandsons get their tennis prowess from Tom's son Ben who is Director of Tennis at the Toluca Lake Tennis and Fitness Club. "I never pressured my son into tennis," he says."I loved teaching and playing with Ben. And I admire Ben for allowing his sons to find their own way into the game."
Tom's three-generation family of tennis excellence is so unique that he, his son and grandsons are currently part of a 10-year longitudinal study. Now six years in, Tom looks forward to the results. "Who knew that practicing one's backhand could garner such attention?" he says.
As a retired Pastor, perspective and dedication played a role in how Tom and his wife Kathy found their way to MonteCedro. "We spent 40 plus years in Washington, D.C. and moving across the country was no small decision," Tom says. "Having our family nearby was of course important but what really impressed us about MonteCedro is their holistic approach. Our mind, body and spirit feel nourished here."
Tom says MonteCedro's facilities are state-of-the-art and the commitment to care is evident in all that they do. He and Kathy also like the fact that they can stay in their own home and not have to move as time goes on. "Here, they bring the care you need to you," he says.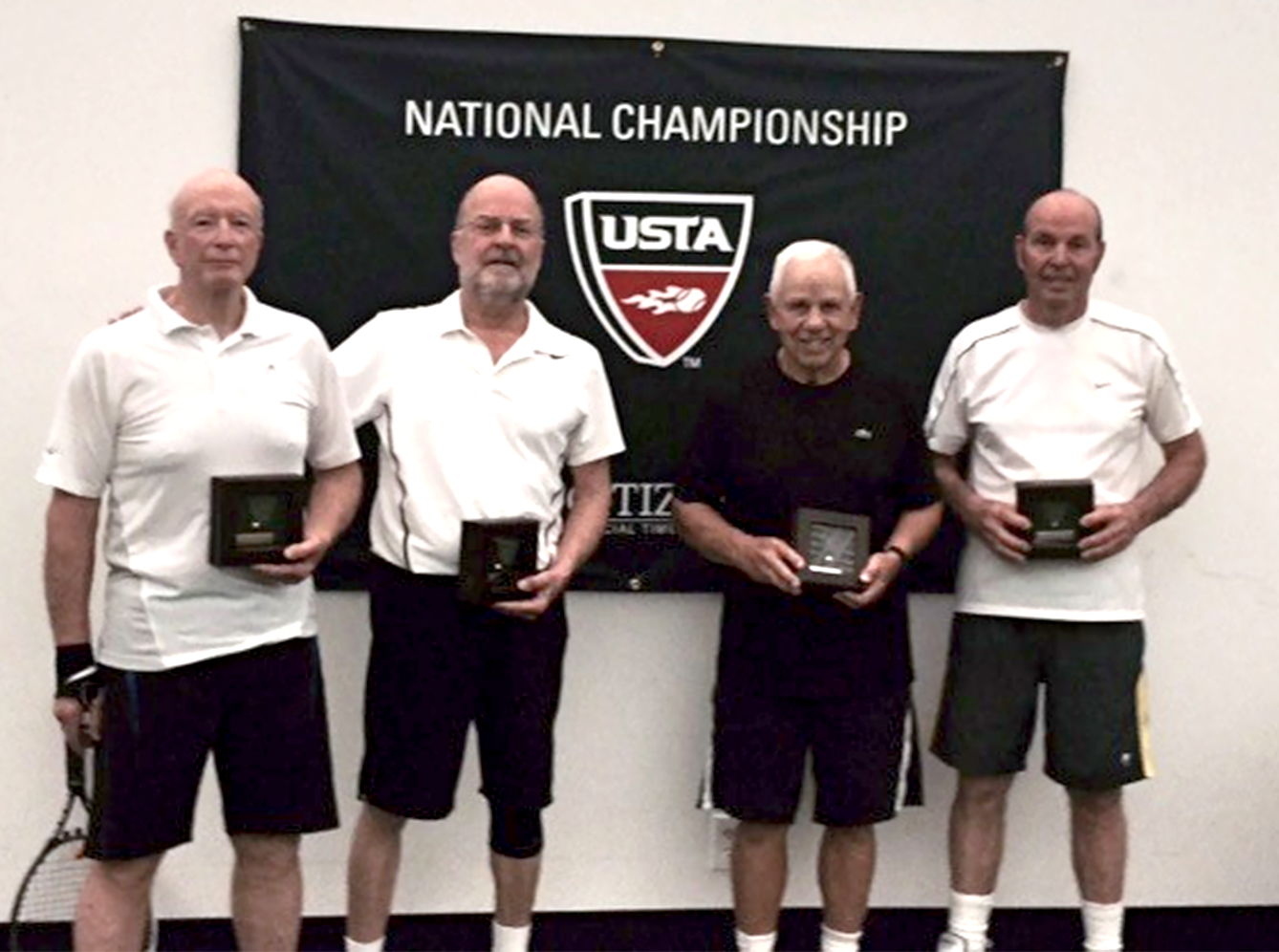 MonteCedro is a vibrant, senior independent living community and Tom finds it is full of interesting people with substantive careers. "It makes for great dinner conversations and new friendships," he says. "Whenever I travel to a tournament, many are always wishing me luck." Tom also laughs, "they like to remind me that I represent them now too, so I better to do well!"
Family, faith and tennis continue to be a winning combination for Tom.