The Covington, one of three not-for-profit ECS Life Plan Communities in Southern California, recently had the honor of helping seven inspiring residents celebrate their 100th (or more!) birthday. The combined total age of these amazing people is an unbelievable 710 years.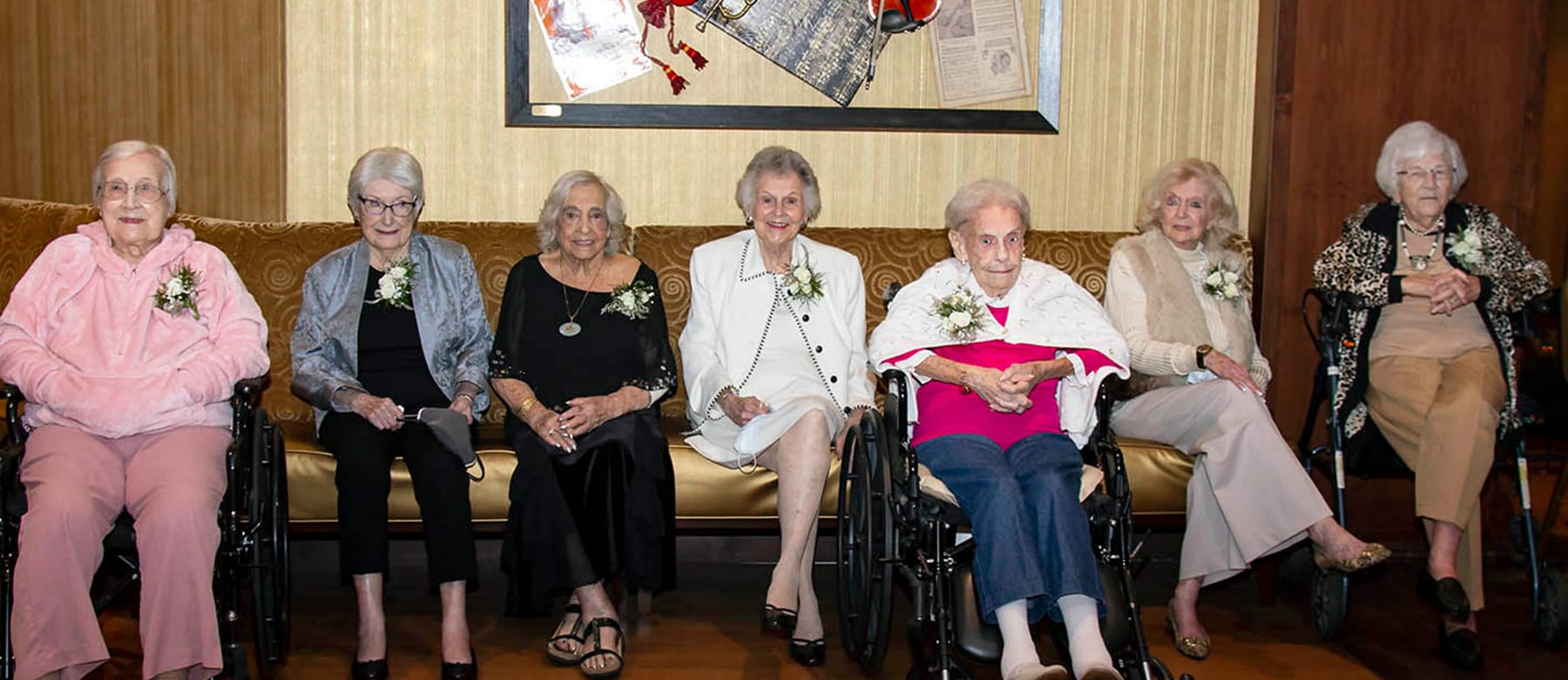 To mark the special occasion, the honorees each received boutonnieres and together, they made a grand entrance into the celebration room were staff and immediate family were waiting to surprise them.
Krista Nay, Vice President of Sales & Marketing, says it was such a happy event. "I am in awe of these people," she said. "I can't imagine that there have been many times in history when seven centenarians got together."
So much has change in the world in the last 100-years. Alice, the 'elder' of the group, was born in 1914 when the horse and carriage was still the main form of transportation. From the dawn of the automobile to the space age, to the computer age and beyond, she and her special group of peers have witnessed so much history.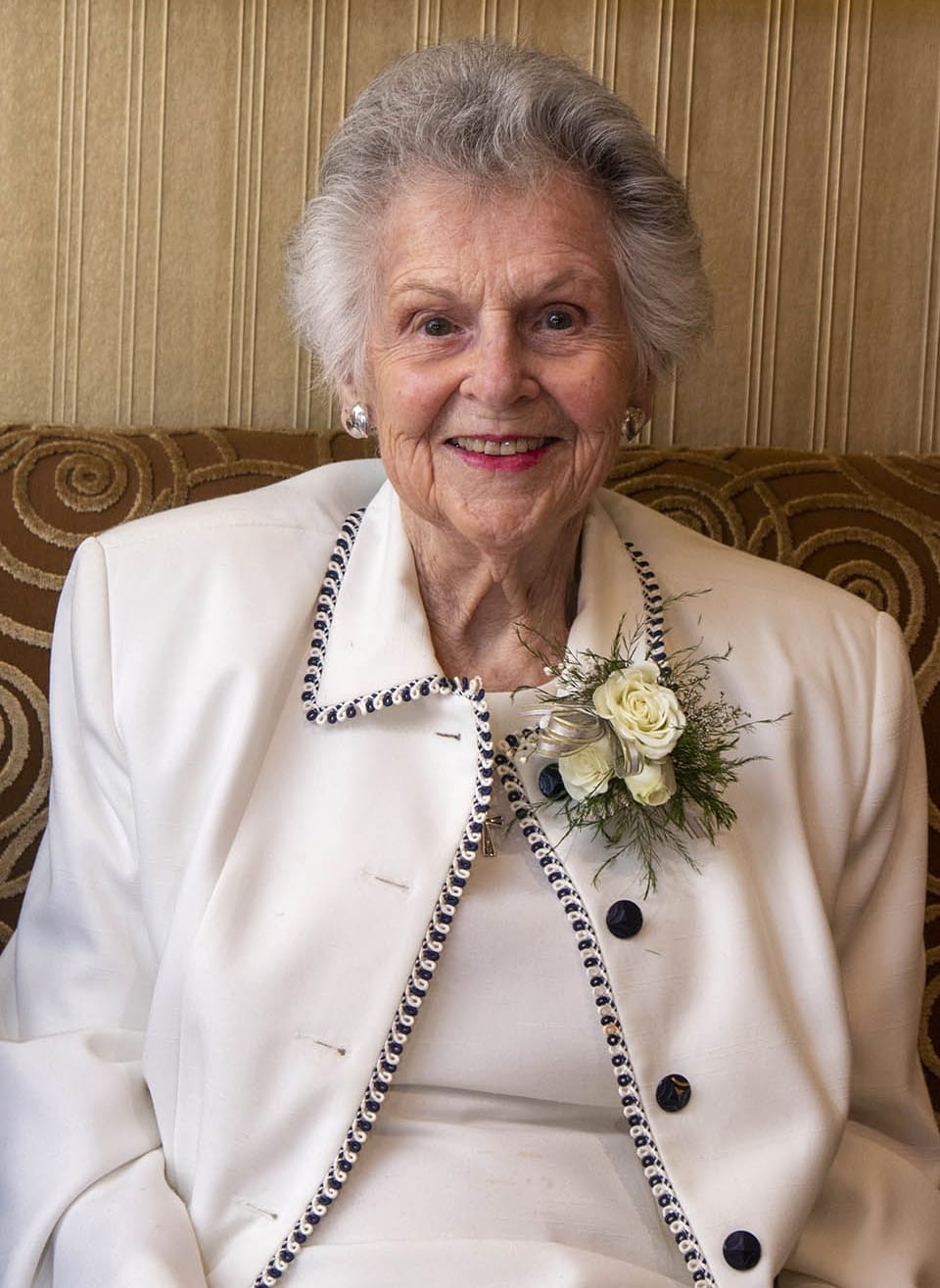 Peggy, a Covington resident for 17 years, said that family is also important, "A family is a circle of love." It is a point of view that is at the heart of the work ECS does and our team of dedicated staff are there to ensure residents feel truly at home.
Krista says so many family members of residents express their appreciation for how well taken care of their parents and grandparents are. "We provide expert physical care and a Creative Living philosophy that helps residents stay active in mind, body and spirit."
ECS has also developed a pioneering program for those facing Memory Care challenges and Krista notes how often families comment in amazement at the marked improvement of loved ones after they move in. "For most seniors, 'home alone' is not an optimal environment. Numerous studies have confirmed the positive, long-term benefits of living in a community like ours."
Besides The Covington's incredible food – served up by our award-winning team of chefs – Krista says that a vibrant social life, an active lifestyle, and getting out into the wider community are vital to staying healthy. "We also believe in the pursuit of continuous learning, no matter your age."
With so much life experience, these incredible centenarians have plenty of wisdom to offer. Jane, the 'youngest' member, says her life has been incredibly blessed. When asked if she had any regrets, Jane said she wished she had become fluent in another language, "but I'd do it all over again."
Happy birthday to these amazing individuals from all of us at The Covington.
About Us
The Covington offers relaxed, maintenance-free, resort-style senior living in Orange County. Our active community is the perfect place to continue your journey of a life well-lived, on your terms. Call us today to learn more.