"Food is our daily medicine."
– Gerard Turbush, Executive Chef, The Canterbury
Of all the joys in life, few are as profound as eating. Food is a true pleasure, and when shared with others it also feeds our soul. While we often may live to eat, we must also remember that we eat to live – and how we eat influences how we live.
The importance of good nutrition is well known, but as we age it plays a bigger role in our quality of life. Ensuring a diet that meets your specific needs can go a long way to helping you make the most of every day. Fortunately, good nutrition and delicious food are not mutually exclusive and ECS has talented culinary experts to ensure our residents get both.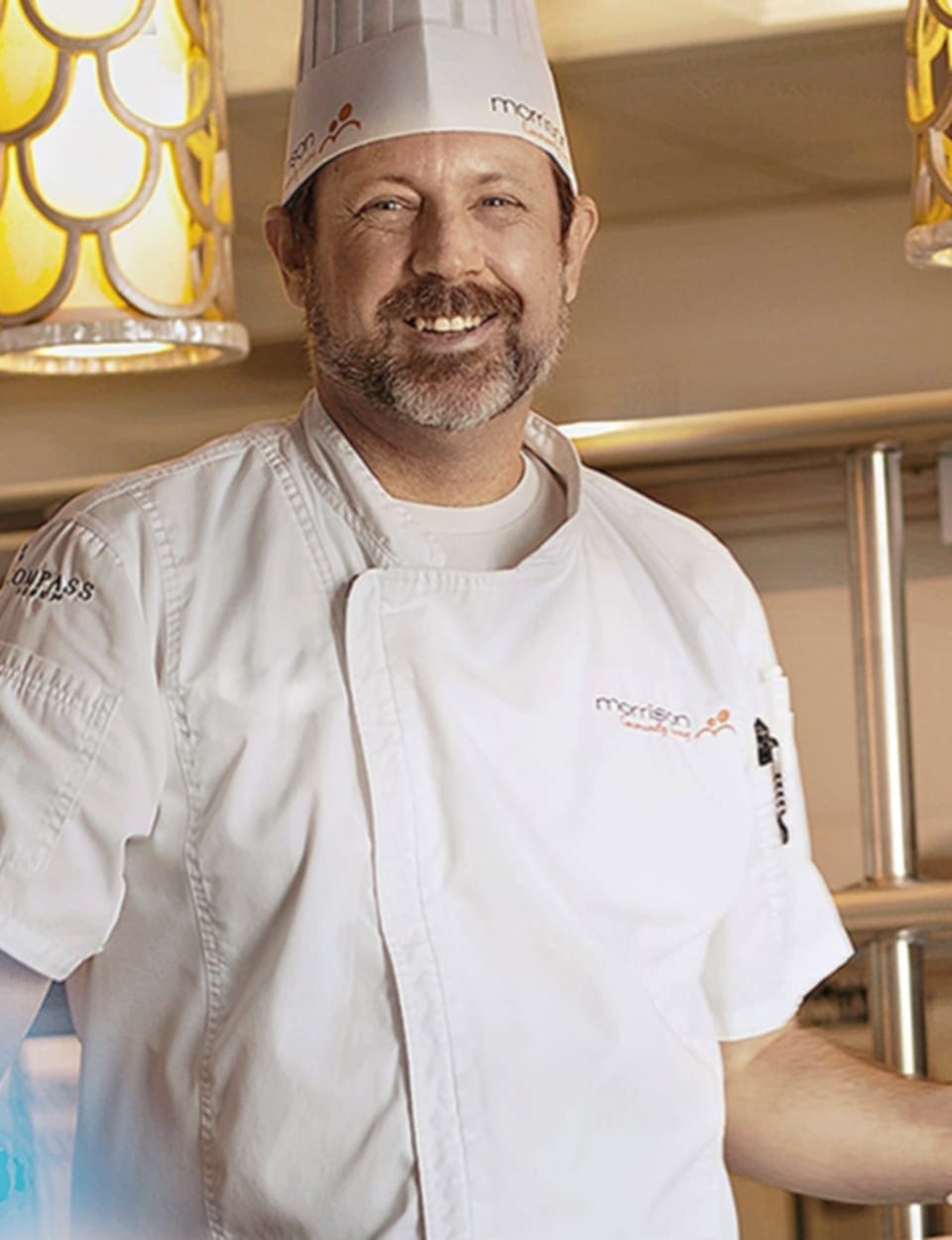 For Mike Desimone, Executive Chef at The Covington, his food journey began at an early age. "My parents were in the wine industry. I grew up going through the back doors of fine dining restaurants on deliveries. I knew from an early age what I wanted my future to be."
At The Covington, Mike has four kitchens and five restaurants to oversee but he still takes time to talk to residents about their individual needs. "I try to have residents get involved and take control of their eating. We can then refine their requests and help guide them."
In terms of nutrition and healthy eating, Mike says it starts with fresh ingredients, "Our menus change daily and weekly to ensure residents enjoy a depth and breadth of food choice." Making meals from scratch takes time, but it is what Mike and his dedicated team love to do, and he says it comes with its own reward. "Good food puts a smile on people's faces."
That sentiment is echoed by Gerard Turbush, Executive Chef at The Canterbury who says, "our goal as a team is to be the best part of someone's day." Like Mike, Gerard also knew early on what his life's work would be. "In high school, I was known as 'The Chef.' The nickname stuck."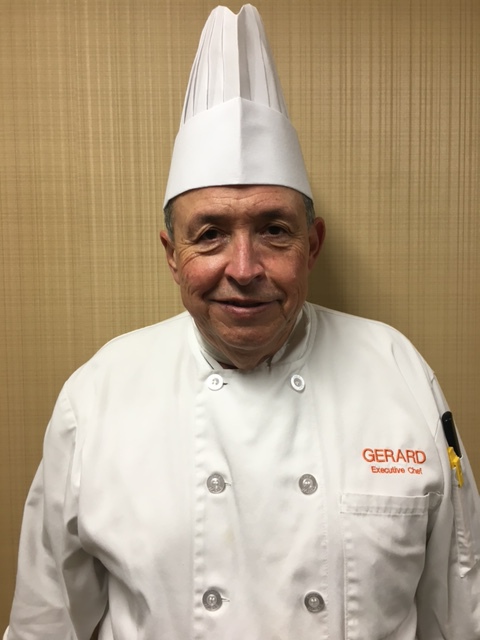 To help meet the needs of residents with special nutritional requirements, Gerard works closely with nutritional care expert Monique Hipolito, "It is an important collaboration," he says. "I also rely on our dining room manager, Lorenzo Torres, who has been here for over eight years. He knows each resident personally and assists us to ensure the dietary nuances of each individual is met. It takes a village."
On healthy eating, Gerard's view is insightful. "Food is our daily medicine," he says. To ensure both quality and flavor, Gerard sources locally as often as possible. "Fresh produce and proteins hold the best nutrition."
Here are three simple food tips to keep you healthy and active.
Eat Breakfast. Give your body the energy it needs to draw on later in the day. Feeling energetic means being less tired.
Eat Balanced. We all have our favorites, but our bodies need a variety of vitamins and minerals that only comes from a diet rich in all food groups.
Eat Wisely. Moderate portions at regular intervals help keep your metabolism and blood sugar steady.
Nutrition is the foundation of wellness, especially as we age. At ECS communities, we make it easy to make healthy choices by providing fresh, locally sourced, nutrient-rich options so our residents feel well as they live well.
About Us
ECS, is proudly non-profit and offers exceptional continuing care retirement community living at three beautiful locations in Southern California. Our relaxed, maintenance-free, resort-style accommodations and active campus environment offer the perfect place to continue your journey of a life well-lived, on your terms. Find your community here.
Call us today to learn more.