"We should never forget."

— Dwight Sityar
The ECS mission – creating exceptional communities and services for seniors – inspires us every day. An important part of our success is a commitment to being active within the local communities wherever we are located.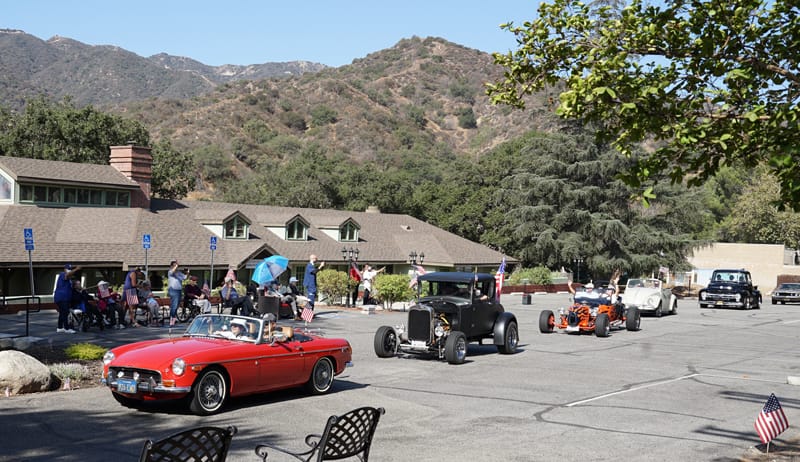 Recently, Twelve Oaks, our Glendale senior living campus, hosted a special event honoring those who lost their lives during 9/11. Though solemn, it was also a celebration of the American spirit and our country's ability to come together as a nation during difficult times.
Organized by the Early Rodders Association of La Cañada, more than 50 classic and vintage cars, accompanied by 20 police and fire vehicles drove in procession through the Twelve Oaks community. All the vehicles were adorned with American flags. For those watching curb side, many of whom were well into adulthood before the vehicles driving by were even built, it was an experience filled with nostalgia.
Denise Gotto, Executive Director of Twelve Oaks said the event made a big impression on everyone. "It is so appreciated by residents and their families who joined them for the day, as well as our staff," she says.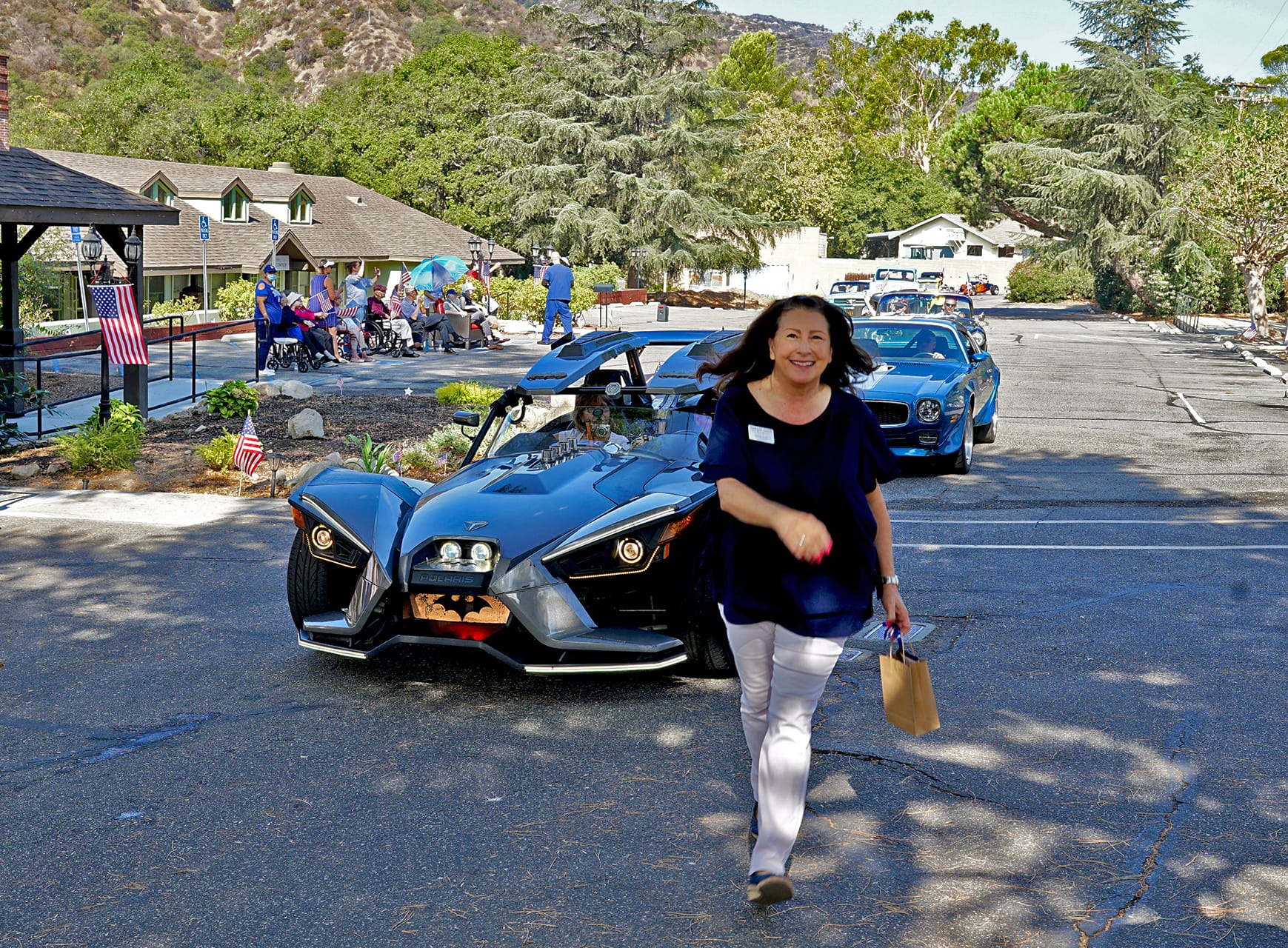 Early Rodders event coordinator Dwight Sityar, who drove his 1969 Convertible Oldsmobile (with a 442 under the hood), said he was moved by all the smiles from spectators. "It was so uplifting. In our own small way, I know we are making a difference — for the memory of the fallen, for first responders who continue to serve, for our seniors, and our country."
In previous events, the procession would then park, allowing those in attendance to get a closer look at some of America's finest automobiles. "We look forward to the day soon when that can happen again," Dwight says.
For residents of Twelve Oaks, the sight of classic cars from the days of their youth was also therapeutic, "especially for those dealing with memory care challenges," says Denise. "Seeing those cars seemed to awaken something within. It meant a lot to their families to be able to share that experience."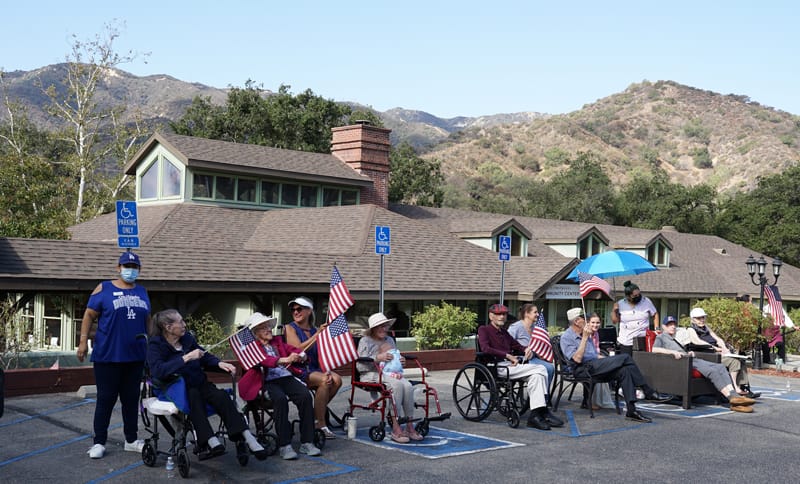 As a way of saying thank you for a wonderful day, Twelve Oaks volunteers packed up small gift bags with bottled water, snacks, and other treats for the Early Rodders and First Responders. "It was a very warm day," said one Hot Rodder, "and the supplies were the perfect gift."
Denise says residents of Twelve Oaks are already looking forward to next year. "The opportunity to wave the American flag as the procession drove by was an uplifting, patriotic experience for everyone."
Thank you to the Early Rodders and our men and women in service for your dedication and for inspiring all of us at Twelve Oaks.
About Us
ECS proudly serves people of all faiths and economic means. We are committed to helping seniors live inspired lives at the best retirement communities in Southern California. Call us today to learn more.