"I got on stage for the first time at age 70."

— Jane Schlegel
They say in the trade that the best actors are the ones who don't look like they are acting – that is not to say it is easy. Perhaps the legendary George Burns said it best, "Acting is all about honesty. If you can fake that, you've got it made."
Prior to moving to MonteCedro, Jane Schlegel spent many years in and around theater. "My father took me to many performances," she says. "I saw lots of wonderful plays and actors, including Helen Hayes."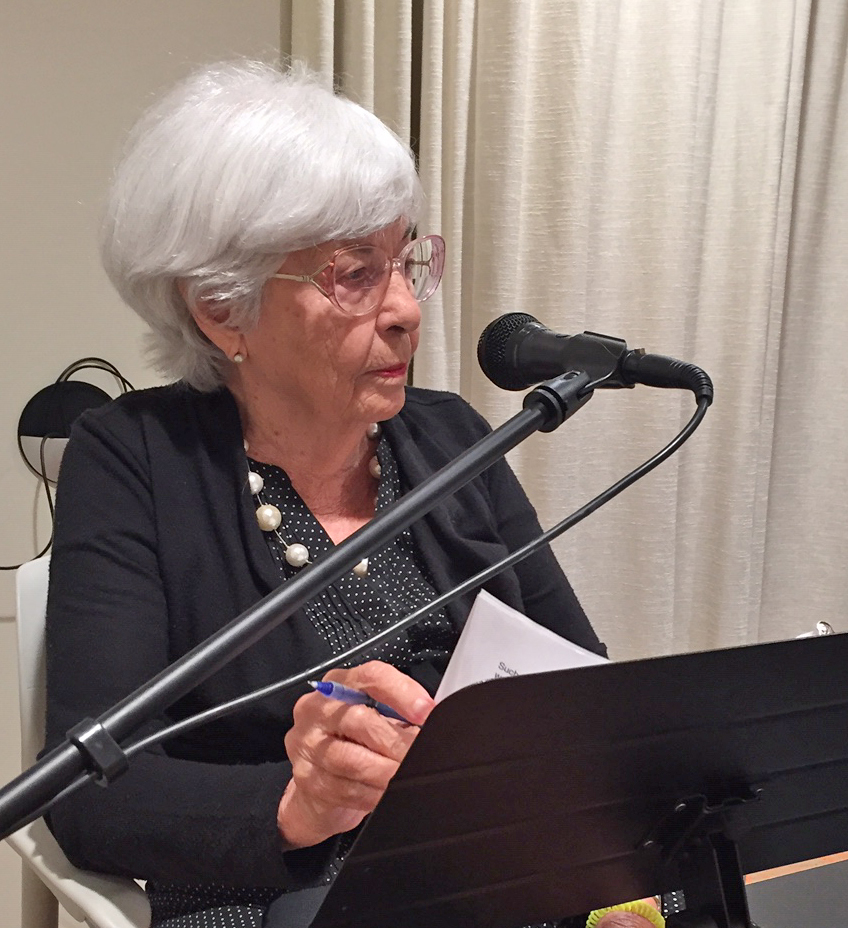 As a young teenager living in Connecticut, Jane would regularly take the train into New York City to see shows. She fondly remembers seeing  the original production of West Side Story. "It was magical. I even remember the dress I wore to the show." Later, Jane's love of the stage led her to help establish the Indiana Repertory Theater, a professional theater.
Jane arrived at MonteCedro thinking that her theater days were behind her. However, like the plot of any good stage play, Jane discovered something unexpected — there were others who shared her passion. "Early on I met (MonteCedro resident) Dick Van Kirk.  For some time, he had been interested in starting up a group." Together, with the help of other theater-loving residents, they formed the MonteCedro Theatre Group.
For all her decades involved in theater, Jane had never been on stage herself and performing in public for the first time was a great thrill. Many new members have a similar experience. "They find a voice they never thought they had. People seem to come alive. It is a safe way to take a risk," she says.
Today, the MonteCedro Theatre Group puts on three to four full productions a year, but their repertoire also extends to radio plays and cocktail hour readings. She suggests the group is funnier when their audience is sipping on a drink. Performances have included "Lend me a Tenor," the comedy by Ken Ludwig, and "Boeing Boeing," a farce written by the French playwright Marc Camoletti, in which three flight attendants are unwittingly engaged to the same man. "Our flight attendants were aged from 78 – 92, and it worked," she laughs.
People enjoy comedies, but the group has also taken on more dramatic pieces. They recently performed "Dinner in Budapest," about World War II, by Roger Williams, who is a friend of MonteCedro resident Tom Brunkow. "We worked with the playwright to adapt the play," Jane says. "It was both challenging and exciting."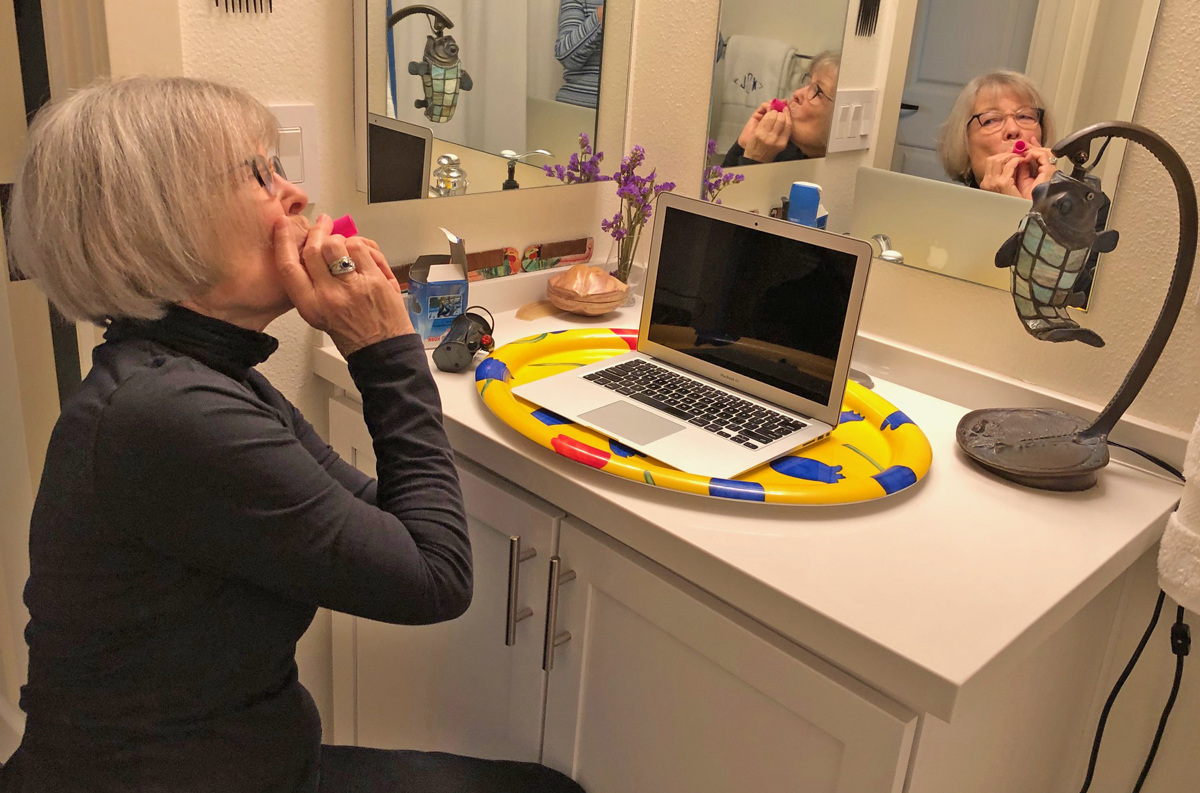 For radio plays, the group had to create sound effects. Two members worked as Foley Artists. (A Foley artist is a person who re-creates sound for film and radio). "Zoom presented challenges for production sound effects due to its built-in noise canceling technology," Jane explained.  "I was doing sound effects in my bathroom to make them loud enough to override noise cancellation!" Jane chuckled.
Jane is proud of the quality of the group's performances but also what it offers participants. She comments that as people age, they often lose strength in their voice and reading aloud can help retrain the voice for projection. Acting also helps with concentration and memory. While some members have done amateur theater, for others, it's their first time reading a play and learning how to express emotions that are not necessarily their own.
There have also been collective challenges to overcome. During COVID, the group switched to doing radio plays over Zoom. "It wasn't quite the same," says Jane "but it helped maintain our acting skills."
With an easing of restrictions, live events are starting up again. Their next performance will be "Our Town," by Thorton Wilder. This full production is planned for Veteran's Day, November 11th. Also in the works is a Christmas Dinner event with special readings preceding each course.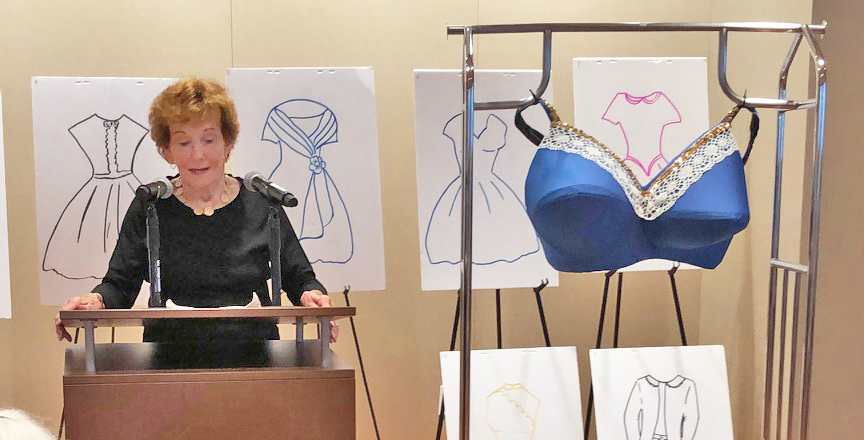 Jane says new members are always welcome, whether they wish to act or support backstage. "I invite new members to come to a meeting and listen. We're a vibrant group and we value participation.
Of the many plays the MonteCedro Theatre Group has performed over the years, one of Jane's favorites is "Love, Loss and What I Wore," by Nora and Delia Ephron. With the focus of this production on the emotional ties we develop to our clothing, Jane found that the memories of the special blue dress she wore to Westside Story came rushing back.
MonteCedro is a luxury senior independent living retirement community located in Altadena, CA, nestled in the foothills of the San Gabriel mountains. Learn more about our holistic philosophy of lifelong learning, which we call "Creative Living."